Bestellhotline
05571/91511800
| | |
| --- | --- |
| Mo.-Do.: | 09:00 - 18:00 Uhr |
| Fr.: | 09:00 - 16:00 Uhr |
| Sa.: | 09:00 - 13:00 Uhr |
Filiale Uslar
Werner Lott Kfz.- und Industriebedarf GmbH
Sollinger Oberhütte 6
37170 Uslar
Impressum
Werner Lott Kfz.- und Industriebedarf GmbH
Sollinger Oberhütte 6
37170 Uslar
Deutschland
Tel.: 05571 / 91511800
Fax: 05571 / 6108
E-Mail: info@lott.de
Managing Director: Carsten Lott, Alexander Lott

Register court: Amtsgericht Göttingen
Register number: HRB 131094

VAT identification number according to § 27a of Value Added Tax Act: DE114 763 752

Platform of the EU Commission regarding online dispute resolution: https://ec.europa.eu/consumers/odr

The Seller is neither obliged nor prepared to attend a dispute settlement procedure before an alternative dispute resolution entity.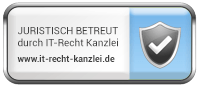 Es werden TecDoc Daten verwendet

Die hier angezeigten Daten, insbesondere die gesamte Datenbank, dürfen nicht kopiert werden. Es ist zu unterlassen, die Daten oder die gesamte Datenbank ohne vorherige Zustimmung von TecDoc zu vervielfältigen, zu verbreiten und/oder diese Handlungen durch Dritte ausführen zu lassen. Ein Zuwiderhandeln stellt eine Urheberrechtsverletzung dar und wird verfolgt.
auto repair © Stephen Coburn - Fotolia.com | Kennzeichen - Konstanz © VRD - Fotolia.com | Rehbock © Photohunter - Fotolia.com | Car driving in a rain storm with blurred red lights © blas - Fotolia.com | Auto repair. © Kurhan - Fotolia.com | Gotas de agua sobre un cristal © joserpizarro - Fotolia.com | Blur white van panning and move © wojtek - Fotolia.com | Fahrfreude_01 © tournee - Fotolia.com | Kombi © tournee - Fotolia.com | Auto von unten © chris74 - Fotolia.com | Junge Frau bei Fahrzeugwäsche © Dan Race - Fotolia.com | Closeup photo of a clean motor block © svedoliver - Fotolia.com | Street © lassedesignen - Fotolia.com | Alles in Ordnung © Jürgen Fälchle - Fotolia.com | werkstatt II © Turi - Fotolia.com | Two oil barrels 3D render © Sergey Ignatenko - Fotolia.com | icône bouton internet e-mail © Beboy - Fotolia.com | polist lasert © Picture-Factory - Fotolia.com | Benzinpreis-App und Zapfpistole © Gerhard Seybert - Fotolia.com | Metall Werkstoff © Thaut Images - Fotolia.com | Driving in winter © Alina G - Fotolia.com | Vintage sexy girl wearing santa claus clothes © T.Tulik - Fotolia.com | Santa Claus gesturing his hand isolated over white background. © Kirill Kedrinski - Fotolia.com | Autobahn 2 © rotoGraphics - Fotolia.com | Winter car - woman remove snow from windshield © CandyBox Images - Fotolia.com | snow plow cleaning the road © Marina Karkalicheva - Fotolia.com | Christmas presents on snow © Gorilla - Fotolia.com | Champagner-Party © psdesign1 - Fotolia.com | santa claus on invisible car © Sergey Peterman - Fotolia.com | Marker rot TESTSIEGER © Daniel Ernst - Fotolia.com | Lichtmaschine © ehrenberg-bilder - Fotolia.com | Driving in winter © laszlolorik - Fotolia.com | Winter car breakdown - woman call for help © CandyBox Images - Fotolia.com | Evening traffic © Pink Badger - Fotolia.com | Traffic in snowstorm © Pink Badger - Fotolia.com | 100 web icons © raven - Fotolia.com | button © THesIMPLIFY - Fotolia.com | Two black shock absorber © Ruslan Kudrin - Fotolia.com | a car repair garage © Dmitry Vereshchagin - Fotolia.com | repair garage © Dmitry Vereshchagin - Fotolia.com | a car repair garage © Dmitry Vereshchagin - Fotolia.com | Set of two car springs and rubber spacers © Ruslan Kudrin - Fotolia.com | Starthilfekabel © Horst Schmidt - Fotolia.com | Foggy Road © acnaleksy - Fotolia.com | Verkehr im Herbst © Stefan Körber - Fotolia.com | Pathway in the forest at autumn © Sergey - Fotolia.com | Straßenverkehr © Stefan Körber - Fotolia.com | Note the sign of Santa Claus © bzyxx - Fotolia.com | Winter panorama in the hills © CCat82 - Fotolia.com | Exklusives Angebot © VRD - Fotolia.com | nightrace v2 © apfelweile - Fotolia.com | Tacho jahreswechsel © fotomek - Fotolia.com | Frau in Warnweste mit Schild "Pflicht ab 2014" © Dan Race - Fotolia.com | like message on keyboard button, social media concepts © mtkang - Fotolia.com | Computer keyboard blue contact © Oakozhan - Fotolia.com | Button "Versandkostenfrei innerhalb Deutschlands" blau/silber © Jan Engel - Fotolia.com | Blue Emblem Races © Natis - Fotolia.com | Price Tags Set "Sale" Minus Red Divided © Jan Engel - Fotolia.com | Preisaktion - jetzt zugreifen © abcmedia - Fotolia.com | 10 Euro Schein mit roter Schleife © Artenauta - Fotolia.com | Cars pipe installation © photoraidz - Fotolia.com | validation icon internet button © reeel - Fotolia.com | Finger drückt auf Mail-Button © fotogestoeber - Fotolia.com | Prozente Würfel © 3D-Designs - Fotolia.com | 10 Euro auf Rädern © arsdigital - Fotolia.com | 5 Sterne © Do Ra - Fotolia.com | Lichtmaschine © Cong Phuong Nguyen - Fotolia.com | Young mechanic fixing the brakes of a car at an auto shop © AntonioDiaz - Fotolia.com | offroad-shopper_blue © Stefan Rajewski - Fotolia.com | Stethoskop mit Auto und Geld © silencefoto - Fotolia.com | Football monster truck © Steve Young - Fotolia.com | Tire and disk. © yuliyatrukhan - Fotolia.com | Unreal crazy driver in a shopping-cart with wheel © afxhome - Fotolia.com | euro in einkaufswagen © Schlierner - Fotolia.com | Fun mechanic 43095414 © julien tromeur - Fotolia.com | Fun mechanic 43095418 © julien tromeur - Fotolia.com | Dynamische Auto Front Tribal © Ron-Heidelberg - Fotolia.com | Auto - Werkstatt - Iconset (05) © marog-pixcells - Fotolia.com | Like, thumb up © Sepia100 - Fotolia.com | Funny man car driver with a wheel, concept transport © afxhome - Fotolia.com | Rennschnecke © Thomas Jansa - Fotolia.com | finish © vege - Fotolia.com | Termin Reifenwechsel © kathrinm - Fotolia.com | oster spezial © Thomas Kleber - Fotolia.com | Geldvermehrung © M. Schuppich - Fotolia.com | Rabatt Ei © Robert Kotsch - Fotolia.com | 10 Euro © VRD - Fotolia.com | Audi R8 Heckleuchte © icyground - Fotolia.com | Euros wrapped in a bow © hartphotography - Fotolia.com | Geldkoffer 10 Euro © markus_marb - Fotolia.com | 10 Euro Rollen © hati - Fotolia.com | 10 Euro Rabatt Zone © BERLINSTOCK - Fotolia.com | Euro Osternest © mekcar - Fotolia.com | Neu Button Ecke © ferkelraggae - Fotolia.com | Fix on the street © VíctorSaboya - Fotolia.com | apprentice in a garage shows thumb up after fixing a brake © Karin & Uwe Annas - Fotolia.com | Rote Ecke Aktion © guukaa - Fotolia.com | Exclamation danger sign © vector_master - Fotolia.com | hand hold sponge over the car for washing © suvita - Fotolia.com | Easter chicken at car with nest on the roof © Foto: M.N. - Fotolia.com | Flying dandelion's seed form of a car © SerrNovik - Fotolia.com | 25 Euro Rabatt-Zone © BERLINSTOCK - Fotolia.com | 50 Euro Rabatt-Zone (3D) © BERLINSTOCK - Fotolia.com | Schild Banner rot Ecke © JiSign - Fotolia.com | rote Ecke, Vektor © ferkelraggae - Fotolia.com | *TextStamp11 © THesIMPLIFY - Fotolia.com | serenity © olly - Fotolia.com | Ein erschöpftes Auto © karlandreasgross - Fotolia.com | Kinder Sicherheitsweste © playstuff - Fotolia.com | ??????? ? ???? "??????" © kosta57 - Fotolia.com | Pfeil mit blauem Himmel TAG DER ARBEIT © Daniel Ernst - Fotolia.com | Multi link front car suspension, with brake. Photorealistic 3 D © pixelcaos - Fotolia.com | Soccer ball © Vitaly Krivosheev - Fotolia.com | Soccer design © Denchik - Fotolia.com | Fussball liegt im Gras © pico - Fotolia.com | Weltmeisterangebot © VRD - Fotolia.com | woman holding a red card © auremar - Fotolia.com | Fußball Treffer, mit sonnigem Himmel © Smileus - Fotolia.com | Soccer ball © Vitaly Krivosheev - Fotolia.com | soccer field or football field © Kittichai - Fotolia.com | design © THesIMPLIFY - Fotolia.com | Glasmurmel 10 Euro © mekcar - Fotolia.com | TOR! © stockphoto-graf - Fotolia.com | flags of all european countries    © lculig - Fotolia.com | Flag of USA © nazlisart - Fotolia.com | European Union    © Pekchar - Fotolia.com | Fahrzeugbrand © Gerhard Seybert - Fotolia.com | deftige bratwurst © juefraphoto - Fotolia.com | Fans Deutschland © JiSign - Fotolia.com | Wonderful view of the cableway in the mountains © Brian Kinney - Fotolia.com |Match du Groupe G, coupe du monde 2014 © lznogood - Fotolia.com | Beach umbrella, chair and ball © montego6 - Fotolia.com | Ice cube and lemon © Givaga - Fotolia.com | Ice cubes, mint leaves and lime on a white © Irochka - Fotolia.com | Windmills at Kinderdijk © SergiyN - Fotolia.com | Voiture de Collection prés de la Fontaine de trevi Rome © Pixel & Création - Fotolia.com | Torwand © PixelPower - Fotolia.com | tropical beach © Iakov Kalinin - Fotolia.com | Set of 24 hours icons © barbulat - Fotolia.com | Ice cube © Givaga - Fotolia.com | blue water splash isolated © Irochka - Fotolia.com | Flugkosten © Klaus Eppele - Fotolia.com | head lamp of white smart car © SNEHIT - Fotolia.com | HOT DEAL ICON © allapen - Fotolia.com | Water drops and fire flames around soccer ball on the background © Andrii IURLOV - Fotolia.com | Mechanic Holding Clipboard In Front Of Open Car Engine © apops - Fotolia.com | Checking oil levels of a car © AntonioDiaz - Fotolia.com | auto bayern car bavaria © moonrun - Fotolia.com | Hintergrund / Flagge / Holz zum Oktoberfest © Coloures-pic - Fotolia.com | bavaria Oktoberfest © Babawong - Fotolia.com | Dual dial © cristi lucaci - Fotolia.com | allrad © Friedberg - Fotolia.com | chaise longue en feu © minicel73 - Fotolia.com | Strandkorb auf Sylt © Robert Neumann - Fotolia.com | repair garage © Dmitry Vereshchagin - Fotolia.com | Heuballen auf grüner Wiese © Perry - Fotolia.com | Two bicycle on the roof of the car © vitaliy_melnik - Fotolia.com | sunflower © Scisetti Alfio - Fotolia.com | riesenrad © Jakob Jeske - Fotolia.com | Brezel Draufsicht © babimu - Fotolia.com | hintergrund bayern © Marco2811 - Fotolia.com | 3d casino vector chips © Elena Baryshkina - Fotolia.com | Oktoberfest Fahne © MK-Photo - Fotolia.com | okoberfest © Andreas Gerlach - Fotolia.com | Versandkostenfrei innerhalb Deutschlands © photolars - Fotolia.com | Auto parts store. Automotive basket shop © You can more - Fotolia.com | Close up of a hand with tools in front of a brake © Karin & Uwe Annas - Fotolia.com | Speaker in the red sack of Santa Claus on white © afxhome - Fotolia.com | Female call center operator © Halfpoint - Fotolia.com | Techincal drawing of a generic car © zentilia - Fotolia.com | Adorable toddler girl at rainy day © MNStudio - Fotolia.com | Portrait of Santa Claus in the car © tiplyashina - Fotolia.com | Opened curtain © Sergey Nivens - Fotolia.com | 10 Euro geschenkt © Coloures-pic - Fotolia.com | Osterkäfer © tournee - Fotolia.com | auto ersatzteile © Marco2811 - Fotolia.com | Front disk brake on car in process of damaged tyre replacement © martinlisner - Fotolia.com | Car air filter © pixelia97 - Fotolia.com | Woman winking over her tablet pc with copyspace © Karin & Uwe Annas - Fotolia.com | Auto mechanic. © Kurhan - Fotolia.com | Schockierter Junge © S.Kobold - Fotolia.com | Strada © effe45 - Fotolia.com | Baustellen Comicfigur 2 © psdesign1 - Fotolia.com | Dog after washing © Igor Normann - Fotolia.com | Hinterteile © S.Kobold - Fotolia.com | Inside a garage - changing wheels/tires © lightpoet - Fotolia.com | Happy © Natallia Vintsik - Fotolia.com | fuel truck and worker standing inside oil refinery, refuelling © christian42 - Fotolia.com | Gruppenfoto © Tom Bayer - Fotolia.com | look ahead © Andrey Kiselev - Fotolia.com |  Badezimmer © Matthias Buehner - Fotolia.com | men wear cufflinks on a shirt sleeve © lisovoy - Fotolia.com | car fruits © Buriy - Fotolia.com | сварка 36 © maxhalanski - Fotolia.com | cuore bicilindrico © Piumadaquila - Fotolia.com | bike,bicycle wrapped in brown paper © Winston Link - Fotolia.com | Schild Achtung! völlig Irre © bluedesign - Fotolia.com | Cowboy © frilled_dragon - Fotolia.com